There comes a time in life when you want to live alone, experiment and take charge of your home and expenses. The process is not easy, but it is worth it if you want to become independent and buy a house. The house is like a blank painting. You need to fill it with furniture so that it starts to have life. Although it is necessary to take into account some recommendations about affordable furniture that cannot be missing if you decide to take the plunge and move out on your own. In Canada there are great furniture stores where you can find everything you need and at a bargain price.
Table and chair set
You won't need more than a table and four chairs. If you have a lot of guests, you can opt to buy plastic benches so that no one is left standing. At Kitchen Stuff Plus you can purchase the complete table and four chairs set for $599,99. This is the Marlowe dining set. The table top is made of tempered glass and the chairs are made of upholstered fabric. The dark matte black steel legs add a modern touch to this set.
Shelving
The nicest shelves at IKEA are from the Kallax series. They suit your taste, needs and budget. Which one do we choose? The shelf with eight compartments. The smooth surfaces and rounded corners give a sense of quality and the lower structure creates an airy look. You can customize the shelf with inserts and boxes. How much does it cost? $159.
Sofa bed
If you're on a budget, buying a sleeper sofa will be a good investment. You'll have a sofa to invite your friends over to watch a game and an extra bed in case one of them sleeps over. At Leon's you can buy an excellent quality sleeper sofa at a great price. We chose the Reena folding sofa bed in gray. You may think it's an exorbitant expense, but you'll get a double benefit. How much? $1.699.
Mirror
If you live in a small house or apartment, we suggest you buy an overdoor mirror. They are characterized by their simple design and functionality. At JYSK such a mirror costs around $20. It offers a full body view reflection and you can save a lot of space. If you prefer a more sophisticated and elegant mirror, you have to pay $70 or so.
Microwave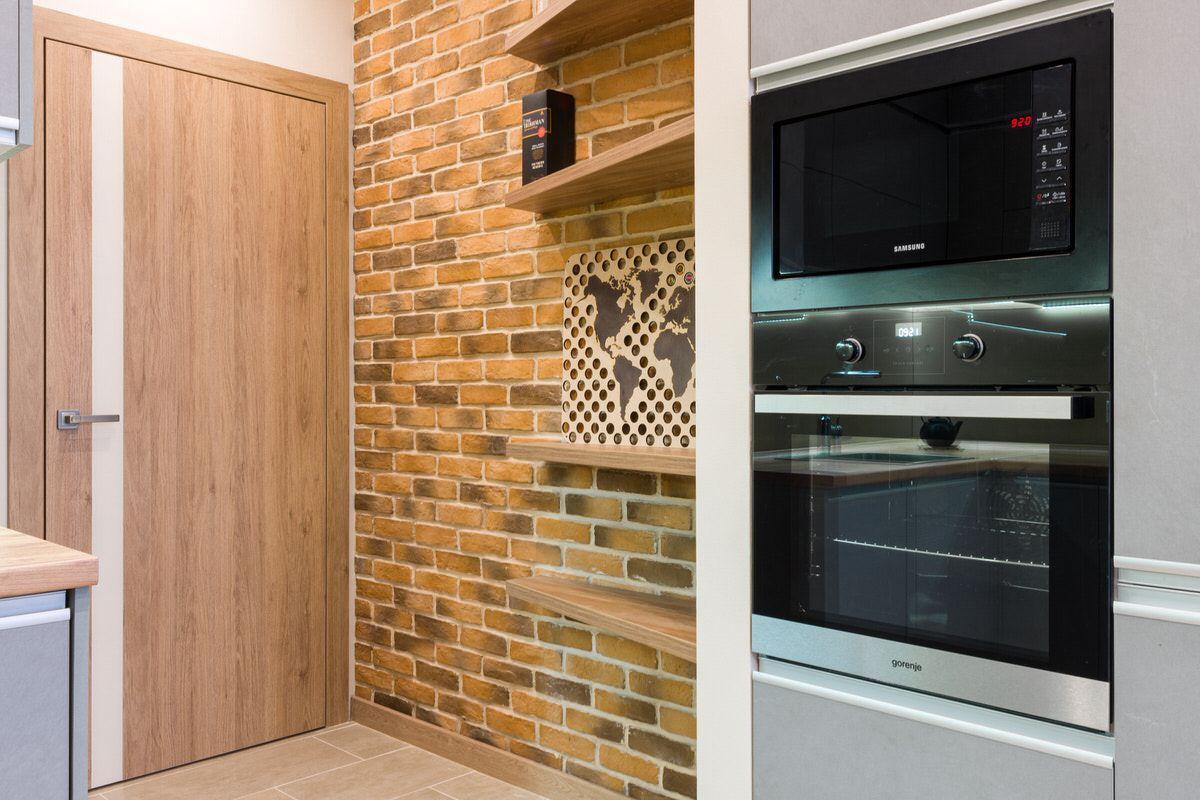 The microwave is already part of our everyday life and cannot be missing in the kitchen. It is not a piece of furniture, but it is as if it were. We arrive tired from work and the first thing we do is turn on the microwave to heat up the food. At Bed Bath & Beyond you can find all kinds of microwaves from the best brands for $219. The more features the appliance has, the more expensive it will be.
My Deals 365 brings you all the discount catalogs of your favorite furniture stores in Canada. Explore their online offers and buy everything you need to furnish your home.